People's Pool Improvements

The City of Tacoma and Metro Parks Tacoma in cooperation with a Community Advisory Group are working on construction of a new aquatic facility at People's Community Center.
The project will provide for a new family oriented pool to serve the needs of the Hilltop neighborhood and surrounding community. A grand opening is scheduled for 1 p.m. Saturday, Sept. 24, 2016.
The new pool will have three lanes for lap swimming plus an indoor sprayground, current channel, water walk, water basketball and other features such as natural lighting.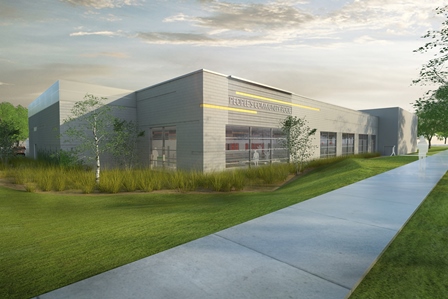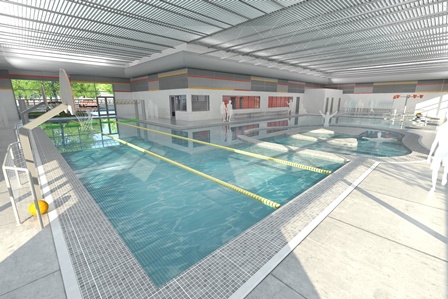 Pool Features
The project includes removal and replacement of the existing pool with a new indoor pool facility and associated site improvements. Major components of this project include:
Three-lane lap pool
Passive swim area and bench
Indoor spray pad
Current Channel & Vortex
Lily pad walk
Basketball hoops
Two party rooms
Two changing/restrooms
One additional restroom

Project Photos:
Click arrows on the image to scroll through the photos
View Photos of the Groundbreaking Celebration:
---
---
2011 Improvements
Upgrades to the center included upgraded exterior cladding, painted building, restored roofing assemblies to provide weather sealed integrity, rehabilitated domestic water piping, renovated door assemblies, remodeled stage platform, renovated metal lockers and shower stanchions, renovated kitchen, renovated nursery, renovated floor finishes, rehabilitated alarm functions, fire alarm upgrades and lighting upgrades.